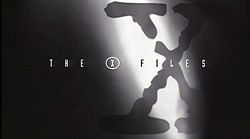 The X-Files is an American science fiction drama television series created by Chris Carter that originally aired from September 10, 1993 to May 19, 2002 on Fox.
Significance
Edit
Former FBI officer, John DeSouza, author of The Extra-Dimensionals: True Tales and Concepts of Alien Visitors, professes that X-Files director Chris Carter had "insider" knowledge of government operations in order to present much of his show with a sci-fi twist. Many of the X-files topics and "know how" caught the attention of certain government officials, to the point that inquiries were made to Chris Carter.[1]
References
Edit
↑ Beyond The Darkness (March 24, 2017), interview with former FBI officer John DeSouza
External links
Edit
Ad blocker interference detected!
Wikia is a free-to-use site that makes money from advertising. We have a modified experience for viewers using ad blockers

Wikia is not accessible if you've made further modifications. Remove the custom ad blocker rule(s) and the page will load as expected.