"I do not know where to find in any literature, whether ancient or modern, any adequate account of that nature with which I am acquainted. Mythology comes nearest to it of any." - Henry David Thoreau (1817 – 1862)
This Database has 300 articles since November 2008!
If you are an extraterrestrial, ultraterrestrial, subterranean, time-traveler, jump-room jumper,
or just want to tell an experience, enter a title below and tell your story!
Reptilians
The reptilians are often misunderstood by anti-Draco activists like David Icke, David Wilcock, and Corey Goode who are victims of being lied to by authorities and "insiders". Therefore, it must be noted that the labels and names attributed to the reptilians, are just human terms. The reptilians do not use the same words that humans do to identify themselves. Labels such as Draconian and Saurian are purely human expressions. To help humans identify the reptilian caste structure, One must look upon the chanuphis, an ancient and sacred symbol to the reptilians. It depicts a cryptoid of a four-winged serpent that has gone extinct from Arabia. Read more...
Featured categories
In the News - 2017

BREAKING NEWS
"I saw aliens and Roswell UFO" CIA agent in shock deathbed confession on Area 51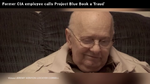 AN ALLEGED former CIA agent and military officer gave a shocking deathbed "confession" in which he claimed to have seen living extraterrestrials and alien space craft secretly stored in the mysterious Area 51 US Air Force base.
By JON AUSTIN, Mon, Jun 5, 2017
[An anonymous former CIA officer] was sent in to Area 51 on a research mission to report back to President Dwight Eisenhower, who warned of an alien invasion.
The claims were made in a video interview in which the 77-year-old man could be clearly seen, but he was not named.
UFO author Richard Dolan interviewed the man who said he was facing kidney failure if an operation was unsuccessful, and may have just months to live.
He claimed to have served in the US Army, worked for the CIA, and worked on the US Air Force Project Blue Book–on studies into UFOs.
His most shocking claim was to have been taken inside Area 51 to see a variety of UFOs allegedly recovered by the US military.
These were said to include a flying saucer said to have crash landed at Roswell, New Mexico, in July 1947.
Follow this story at Daily Express 'I saw aliens and Roswell UFO' CIA agent in shock deathbed confession on Area 51
Resources

For all your paranormal UFO needs
Note: You can catch many of these shows on YouTube
Looking for writers
Want to help out?
To write a new article, just enter the article title in the box below.
Talk and more...
Check out the community portal to see what the community is working on, to give feedback or just to say hi.
Or head on over to the forums and coordinate with the community on editing, projects, and more.
Not sure where to start?
Adding content
About
UFO-Alien Database is a Wiki dedicated to the acceptance of paranormal, extraterrestrial and UFO phenomena. The articles are generally composed toward an audience that already believes in paranormal phenomena; and does not try to overly prove any one subject. This Wiki will accept controversial articles and subjects that exceed the mainstream's scientific paradigm, and does not concern itself with debunkers.
For an investigative approach to extraterrestrials, in-depth history, and related conspiratorial articles, see Alien Research Wiki.
For the conspiratorial portal into the alien conspiracy see Conspiracy Wiki, Alien agenda
This UFO-Alien Database was founded in 2008 by Anubis 08.
Featured content
Alien agenda
The Alien agenda is a study in ufology to determine the intentions of various extraterrestrial groups. Currently, there are two main purported factions: the now "galactic federation" and the "draconian". After World War II, ufology enthusiasts have considered the then "galactic confederation" to be the "good guys", and the "draconian" as the "bad guys". The Cosmnwo Documents indicate that the entire spectrum of the alien agenda is designed to usher in the New World Order. In a nutshell, promote an evil faction (draconian), then present a savior faction (galactic feds) to free the World from impending doom. When you sign up, make sure to get your RFID chip.

List all articles...
Featured evidence
List of out-of-place-artifacts (ooparts):