Sacred geometry
Base pairs
Edit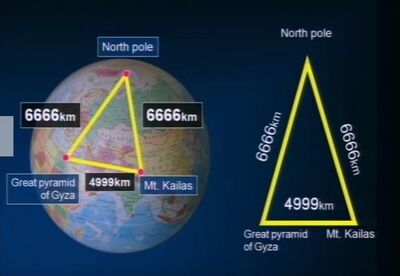 Base 12 (Many-valued logic). Compare with six fingers on each hand (Padmasambhava[1]).
Base 10 (Decimal). Modern mathematics based on base 10 (Compared with five fingers on each hand).
Base 6. Advanced mathematics based on base 6 (Compare with three-fingered Nazca mummies).
Numbers of interest
Edit
Perfect sphere
Edit
Kepler 11145123 (or KIC 11145123),
Scientists Just Discovered The Roundest Object in The Known Universe (2016)
References
Edit
Ad blocker interference detected!
Wikia is a free-to-use site that makes money from advertising. We have a modified experience for viewers using ad blockers

Wikia is not accessible if you've made further modifications. Remove the custom ad blocker rule(s) and the page will load as expected.