Jumpers are people, or entities, who are believed to have the ability to teleport to an interstellar or time coordinate, either with the aid of advanced technology or by some force considered by some as mysticism.
Breakthroughs
Edit
The following is a list of articles in human studies for making breakthroughs in teleportation through Quantum communication in Quantum information science.
Misticism
Edit
In Jewish Kabbala, Kefitzat Haderech is an expression meaning "contracting the path" or "jump the path". Rabbis of the Chasidic movement ascribed Kefitzat Haderech to the ability to reach destinations with unnatural speed.[1]
In Islamic mysticism, the expression Tay al-Arz alludes to "traversing the earth without moving". Certain Sheikhs and Imams were said to possess such a trait.
Time travel
Edit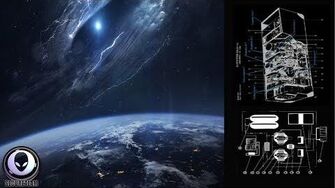 References
Edit
↑

Nigal. Hasidic Stories

↑ Reynold A. Nicholson, The Mystics of Islam. 2002. ISBN 0-941532-48-8 p.92