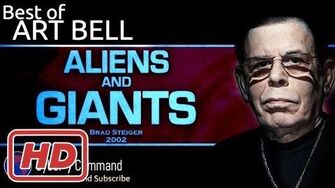 Brad Steiger (born February 19, 1936) is an American author of the paranormal, spirituality, UFOs, true crime, and biographies.
Brad Steiger is a world renowned author of over 175 books with over 17 million copies in print. Steiger first began publishing articles on the unexplained in 1956; since then he has written more than 2,000 paranormal themed articles. From 1970-73, his weekly newspaper column, "The Strange World of Brad Steiger", was carried domestically in over 80 newspapers and overseas from Bombay to Tokyo.
Ad blocker interference detected!
Wikia is a free-to-use site that makes money from advertising. We have a modified experience for viewers using ad blockers

Wikia is not accessible if you've made further modifications. Remove the custom ad blocker rule(s) and the page will load as expected.